I've been on the search for what I'm calling a "butler's pantry" or kitchen hutch. I've found a few I've liked but nothing for the right price or look. Really, what I want is this buffet/hutch set from Crate and Barrel: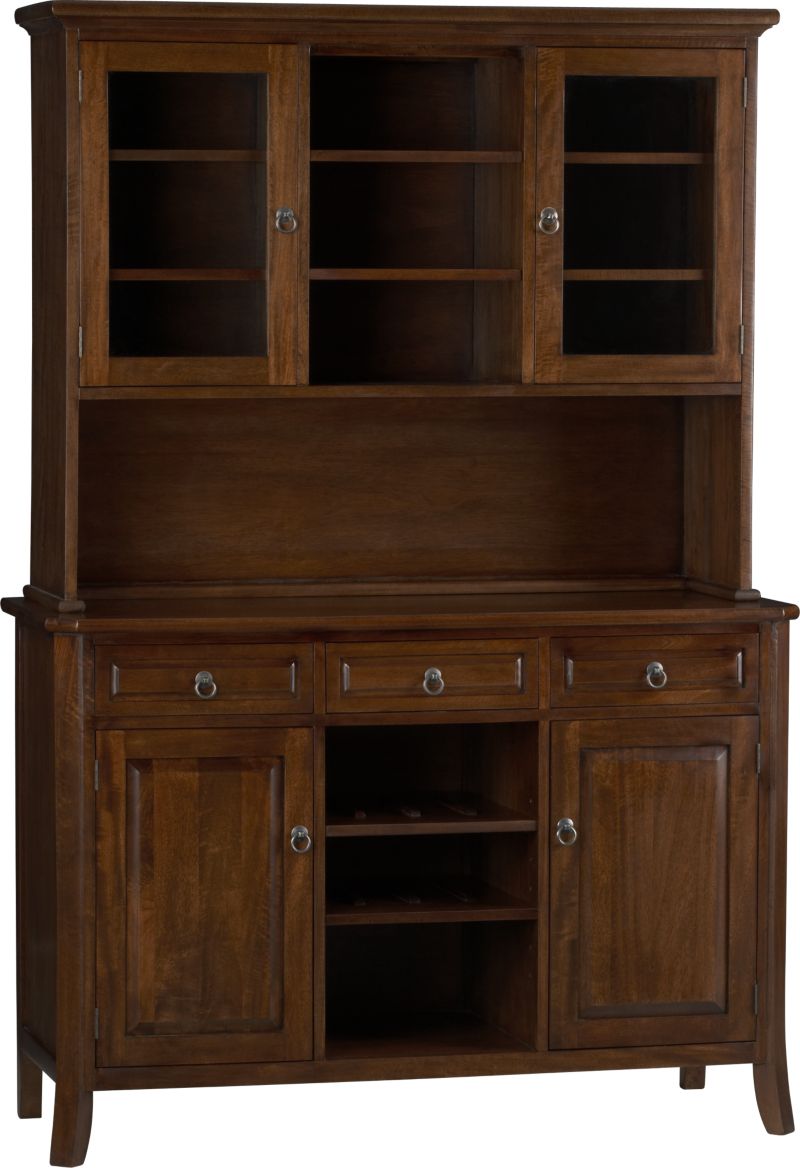 (the Cabria hutch in Honey Brown as seen
here
)
What I don't like? The price. It is $1298, plus tax/shipping. I know that this is about the price of a nice piece I'd find in an antique store and that it is probably very much worth the money, but that is 10% of our kitchen budget!
In the spirit of a bargain, I hunted on IKEA and Target. I found this remarkably similar (though probably poorer in construction) version on Target's website for $499.99 (and free shipping):
Target's 2 Door Buffet with Hutch found here
Target's is a bit smaller, at 44W versus 51W and 70H versus 76H. Apparently the "glass" is actually plastic and it does require some tricky assembly.
Another option is one I just spied off IKEA's website - to buy a buffet and put open shelving on the wall. This would be cheaper (buying just the buffet) is a different idea. We'll see...
What do you guys think - is the Target one a close enough look to warrant the $500 price tag?